San Francisco Bay Area M4.4 Quake Felt, But No Damage Reported
San Francisco Bay Area residents had been shaken out of their slumber by a magnitude four.four earthquake that was felt over a large space however induced no main harm on Thursday.
The quake struck at 2:39 a.m. about 2 miles from Berkeley, simply throughout the bay from San Francisco, in response to the U.S. Geological Survey. The magnitude was revised after it was initially reported as magnitude four.5. It occurred at a depth of eight miles.
Social media posts confirmed individuals had been woke up some 40 miles to the north and south, however there have been no speedy stories of harm or accidents.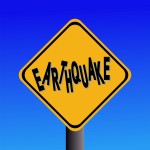 "Felt like a big truck drove into the building or something blew up downstairs. It just rocked the room and bed like two or three times quickly with a decently loud rumble in North Berkeley," Dale Fest wrote on the San Francisco Chronicle's Facebook web page.
Bay Area Rapid Transit stated it had checked tracks for harm and located no issues. Early delays in practice service had been cleared up by 5:30 a.m., the company stated.
Jack Boatwright, a geophysicist with the USGS Earthquake Science Center in Menlo Park, stated the shaking from the quake "seemed a little weak, about half as strong as what you would expect."
He instructed the Chronicle that by four:15 a.m., there had been no aftershocks, which he referred to as "a good sign. It may mean less likelihood of a larger earthquake to follow."
Copyright 2018 Associated Press. All rights reserved. This materials will not be revealed, broadcast, rewritten or redistributed.
Want to remain updated?
Get the newest insurance coverage information
despatched straight to your inbox.