Best Agencies to Work For Midwest: R&R Insurance — Bronze
Investing in Growth and Community, Sharing Success
From management model, to progress in a sluggish financial system, to revenue sharing, to profession alternatives, to doing the proper factor for patrons, and extra, workers of R&R Insurance Services in Waukesha, Wisconsin, say there's lots to love about their place of employment.
And their enthusiasm for his or her employer helped R&R Insurance land a spot as one among Insurance Journal's Best Agency to Work For in 2017.
As the Bronze Best Agency award winner for the Midwest area, R&R Insurance joins a small group of elite companies throughout the nation whose workers nominated and ranked their employers nicely above the remaining in IJ's Best Agency to Work For ballot for 2017.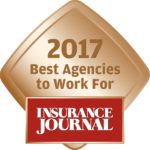 With 5 areas, R&R Insurance has 185 workers and annual revenues between $26 million and $50 million.
That his workers nominated the company for the award is "incredibly gratifying," mentioned Ken Riesch, proprietor and president of R&R Insurance. "I am humbled to know they value the agency and truly believe in our mission. Our goal as an agency is to develop and expand the careers of our employees — and it is my job to ensure our employees know the value they bring to our agency every day. R&R is a great place to work for so many reasons, but as an owner I truly believe in investing back into the agency. Whether it be people, resources, or technology, I am committed to doing what I can to help R&R grow and in turn growing our employees."
Judging by worker responses to IJ's survey, R&R's employees will get it.
"R&R offers great opportunity for individual growth," wrote one worker. "They also provide resources that other agencies cannot match. This enables me to concentrate on my primary job function, which is to bring new clients in the door. The agency's profit-sharing plan is a benefit that increases talent retention. I cannot say enough positive things about R&R and I look forward to growing alongside the company for many more years."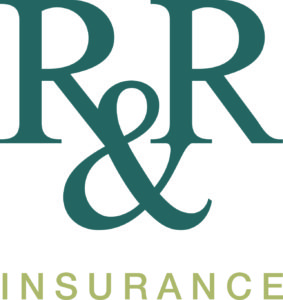 Another worker praised the corporate not just for reinvesting earnings into the company however for sharing its success with their group, as nicely. "Attending community events that are sponsored by R&R always makes me feel proud to be part of this organization. R&R doesn't just take its profits and reinvest in itself (although it does this very well in the form of resources, technology and profit sharing). It invests in its community … From The Women and Girls Fund, to the United Way, to the Bryon Riesch Paralysis Foundation and countless other organizations … R&R takes its success and reputation, and uses it to reach out to the members of our community who need help, and gives them a push forward," the worker wrote.
Staff members recognize the excellent, specialised service the company supplies to its shoppers, in addition to the modern methods for enchancment and offering workers with alternatives to develop.
For occasion, one worker wrote, the "Employee Leadership Team is new within the last 5 years. This is a rotating committee, which gives up and coming individuals within the agency the opportunity to be engaged in project management, team building, and professional development."
Another mentioned the corporate does "a good job of making sure the really good employees are given the recognition and opportunities to advance and use their talents to make the agency successful."
Reisch's recommendation to company house owners trying to make their company a Best Place to Work? "Your people are your greatest assets and your success is to be shared. Share your success with your employees, your customers, and your community. Don't muddle in the little things and truly enjoy each and every day that you step into the office."
Want to keep up to date?
Get the newest insurance coverage information
despatched straight to your inbox.
// bind tweet action function trackTwitter()
// extract url from tweet button function extractParamFromUri(uri, paramName)
// Facebook async loading. (function() ());
window.fbAsyncInit = function() ;